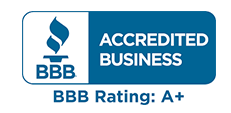 ---
A+ Rated
With the BBB
We are an A+ Rated Member of BBB of West Florida, & Pinellas Chamber of Commerce, and can provide excellent references upon request.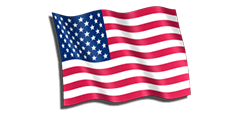 ---
VA & Senior
Discounts Available
We offer senior discounts and are always honored and privileged to give discounts to our Veterans.
Contact us today at
727-314-7000
.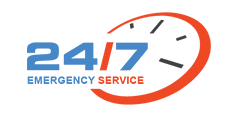 ---
Emergency & Insurance
Services Provided
Specializing in Emergency work for Homeowners , Realtors,Buyers, Sellers, Inspection Reports, Insurance Work On Time very efficient with lots of attention to detail. We are the best at keeping you on time on budget and HAPPY!!!
Home Remodeling
Bathroom Remodeling
Kitchen Remodeling
Water Damage Repair
Emergency Repair Services
Condo Remodeling
Insurance Work
Dry Rot Repair
Painting & Drywall
Residential & Commercial
Our Recent Florida Reviews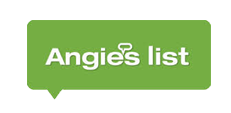 "Above and beyond! Finally, an honest contractor who puts his clients needs over his personal financial gain. Tim is friendly, courteous and most important, does an excellent job at a very reasonable price. He took the time to explain exactly what my home needed and talked me out of spending money on things that didn't need to be done. Most contractors or handymen try to talk their clients in to doing and spending more than is actually necessary. I highly recommend Tim and Repair Wizards, and have already scheduled my next repair!"

"Tim is a real pro. He is very professional and timely. I called him at 12pm on a Saturday for a broken sliding door and he came and fixed the door by 2pm. I asked him for recommendations on 2 other projects and he gave me good advice. Tim provides quick and reliable service at fair pricing. I will use him for any handyman projects in the future."

"They did a great job I don't usually give 5 star reviews but since he charged me less then his estimate I had too, he even jumped up and down in every room to show me how much better it was, They touched ever piller and made sure the house was with .5 of being totally flat all four corners, told us how to install our earthquake anchors and how to take care of our moisture barrier. Excellent job and a one year warranty."

"Repair Wizards painted my Mobile Home, and did some replacement of siding. Tim McAdams has great people working for him. His work was excellent. I would highly recommend his company. 5 stars!!!!"

"I recently met Tim and was impressed with his knowledge and enthusiasm. I'm sure he will help many families in Florida with their home and bathroom remodeling needs!!"

"I have multiple prolergiez that needed repairs so I could put them for rent ASAP. Tim McAdams the owner came out and gave me a quote immediately. All repairs were done in 2 weeks. This company is professional, fast and affordable. If you need any work done call Premier Home Repair!"

"Tim the owner of Premier Home Repair and his crew were fantastic! My Father is elderly and they made his life easier by being very caring throughout the job. They were fast, professional and affordable! He had updates done to his kitchen and bathrooms. Repairs were completed all through the home. Everything came out gorgeous. I highly recommend this company!?"

"Tim M. the owner of Premier Home Repair came out and assessed all the repairs in my home. I also needed my kitchen rwmodeled. I am amazed at the prompt quality service. Call this company you will be very satisfied."

"This company is GREAT! They actually show up on time. Compñete the job on time. The rates were better than any other Contra tor. I am ecstatic my new kitchen and am having my bathrooms remodeled next!"

"Premier Home Repair came to my rescue! I own a small apartment complex in Indian Rocks Beach. Tim the Owner came out on New Year's Eve to assess the flood damage. He had his crew repairing all damage within a couple of days! Other Businesses would not even return my calls. My tenants are happy. Thank you Tim!"

"Premier Home Repair gave us a whole new bathroom! Tim was great to work with from start to finish! His quote was fair and realistic. We talked over all the many details of the job and Tim listened to our ideas and added some very helpful suggestions. It all started with Ray and the crew tearing out the entire bathroom. Then, we got all new plumbing, new electric, new drywall, an entire new shower, new vanity, two new sinks, and a new toilet! Everyone we worked with was great! Tim was wonderful with communicating with us by text and phone and he was always available to answer questions and problem solve. We are so happy with our whole new bathroom!"
Dependable, Reliable, Honest
---
Bay Area's Most Trusted Home Remodeling & Repair Company
See what all of our recent clients are saying about our work!
In September of 1982, Mr. McAdams relocated from Nashville Tennessee to Santa Clara California. This move was due to giving his only daughter a better education in the State of California. Initially in his career he has founded Quality Impressions, a full service commercial printing company, serving most of the fortune 500 companies from Silicon Valley. This experience taught him how to run a business and dedicate his talent to making sure that he always put his customers first. He ran Quality Impressions until 1996. Then he sold it in 1997.
In 1995, Mr. McAdams built the largest online brokerage firm in the bay area – Pacific Online Trading and Securities. This company was a licensed equity, option, and futures trading company. This firm, Pacific Online, was a licensed Broker Dealer in 12 states Mr. McAdams held the following licenses to own this company in all 12 states. The licenses he held were: NASD Series 63(state License) Series 7 (Registered Representative), Series 24 (Registered Principle), and Series 55 (Electronic Trading Principle) Series 4 (Options Trading Principle). The firm serviced nearly a thousand direct access traders. He also built at the same time the largest online stock trading school in California – Electronic Trading Services. He sold these companies in 2002.
In May of 2002, Mr. McAdams began his studies in the Contracting business and took and passed the California B – General Contractors License. During the same year he also acquired the C-47 Modular Home license and the C-46 Solar Contractor license. Repair Wizards joined the Better Business Bureau in 2003 and quickly became an A+ Rated member of the Better Business Bureau in California. In 2004, Mr. McAdams expanded his business by taking the Florida State Wide Certified Building Contractors license and passed the exam first round. Repair Wizards (Florida) is a Member of Better Business Bureau of West Florida A+ Rated. A complaint has never been issued. Mr. McAdams or Repair Wizards. He also took and passed his Residential Small Commercial Contractor license for the State of Tennessee, joined the Better Business Bureau of Middle Tennessee where his company quickly acquired an A+ Rating in Tennessee as well, also without a complaint ever.
Repair Wizards is also a member of Angie's list independent in each state that it holds a license. Furthermore, due to reciprocal agreements, Repair Wizards is allowed legally to operate in 11 states nationwide.
Mr. McAdams also bought and fully remodeled 2 Air BNB /VRBO businesses in Nashville Tennessee. It has been hugely successful and has a total of 17 Five star reviews. This is a direct result of Mr. McAdams business philosophy. The customer is the most important part of any successful business. Our Mission for every one of the successful businesses we have founded focuses on using one basic rule of thumb.
The most important part of our job is doing what is right to keep all of our customers happy.